About Us
We've been in business since the 1985. Serving a global market, and meeting stringent demands, on-time every time.

High Quality, Economical IT Service Parts Before You Need Them...

Serving the IT industry since 1985. Specializing in next-day service parts for all of your IT equipment..
Our Mission
GreenLoop IT's unique closed loop, green technology lifecycle management programs are designed to allay worldwide material shortages and sharp rises in material costs by extending the useful life of information technology equipment.
Our Core Business
PC Parts provides best in class, niche, business process outsourcing for the IT hardware repair/ service supply chain.

PC Parts offer a unique suite of logistical and system integration services coupled with proprietary data informatics that facilitate the strategic inventory planning, distribution, logistics and transportation of critical service parts in the field prior to their consumption.

PC Parts utilizes a blend of reverse engineering and remanufacturing techniques to enhance product quality and value .
Value Proposition
Our philosophy is simple, but timeless. We believe that our customers continue to enjoy working with us for five reasons:
Cornerstones — No one is more important than the other and without all three the maintenance part is of little value to our customer!
1. Price - Our goal is to be the most economical parts vendor and we believe our supply strategy should allow us to accomplish this.
Furthermore, we are always willing to entertain customer communication on price parity & price "matching".
See your Account Manager for details.
2. Availability - Our goal is to ensure our inventory stock is in line with our customers most frequently sourced parts.
Furthermore, we are very interested in proactively taking inventory positions on behalf of our customers on a "one off" basis.
See your Account Manager for details
3. Quality - Our goal is to offer the longest warranty period in the industry further stating our commitment to excellence.
180 days standard is our warranty & we also are willing to offer DOA/ FUI minimums as part of our agreement.
See your Account Manager for details
Value Add – Coupled with the cornerstones of our philosophy our ability to enhance our customer relationship is our differentiation!
4. Customer Service - Our Account Manager understand that being available, friendly, courteous and responsive are of value .

5. Flexibility - We understand that as your business grows and changes so must ours; being adaptive and nimble is of value.
Our goal is to help IT 3PSP's achieve greater success by...



Providing a scalable service model relative to multi-vendor technology maintenance and support



Collaborating on specific end user technology maintenance needs and requirements



Meeting your customer's restore time SLA's by designing customized parts availability based on end users' infrastructure



Improving the overall economics on inventory planning, sourcing, warehousing, logistics, transportation, management & administration of service maintenance parts



Optimizing the forward stocking of these parts through superior informatics & proprietary data statistical analysis



Alleviating the upfront & ongoing capital necessary to maintain an ever changing spare parts inventory



All the above secured in partnership with a single, committed, experienced, accountable supplier, PC Parts, Inc.


Philosophy
Our values, like that of our philosophy, have remained constant since our founding days.
To operate with sound morals and ethics, demonstrate the highest level of respect for our employees, encourage a diverse workplace, collectively focus on local community service, work intelligently and tirelessly for our customers and deliver satisfactory results for our shareholders.

Small Enough To Care About Your Needs, Big Enough To Meet Them!

Family First - our employees understand that we concede family comes first.
Corporate Citizen - our employees recognize the need to serve their community and are responsible stewards of the environment.
Ethical Business Partner - our customers readily acknowledge our integrity when dealing with our employees.
Environmental Protection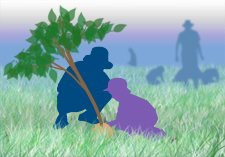 We have always made it a point to concentrate on the reuse, refurbishment and recycling of maintenance parts. In recent years, we have demonstrated a renewed commitment to going "green" and becoming a "zero landfill" organization. Recognizing that we generate a large amount of unused parts, scrap material, plastic and other assorted commodities that would otherwise make its way into the Earth, we possessed an opportunity to simultaneously cut down on waste and act in an environmentally responsible manner. PC Parts, Inc. has begun recycling nearly all non-repairable material and commodities that were produced from our dismantle operations. Over 250 tons per year, of aluminum, steel, computer electronics, Styrofoam, plastic, cardboard and white paper that are now recycled, rather than waste destined for another landfill.
Community & Economic Development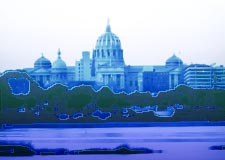 PC Parts, Inc., as a corporate citizen, acknowledges the importance of giving back to our community. Therefore, we have made it a priority to maintain our U.S. corporate headquarters in financially distressed and disadvantaged community designated by the PA Department of Community & Economic Development (DCED) as an Enterprise Zone. We have given back to this area by proactively conducting the following business activities.
Employee Testimonial - Keith Getty
History
Our roots in Information Technology (IT) service maintenance date back to 1985.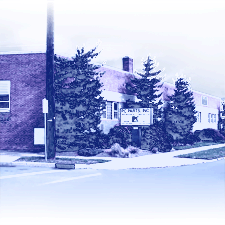 After a successful tenure at IBM, George Crist, Sr. envisioned and ultimately realized his concept of a dedicated service company working on IBM printers and computers, as well as providing superior IT maintenance solutions. Computer Maintenance Service, Inc. then built an impeccable reputation with a constant focus on both quality and timeliness of service, with focused attention to the customer. This new demand for computer and printer maintenance parts in tandem with our reputation for quality IT maintenance helped the company experience accelerated growth through the late 80's and early 90's.
In late 1991, we incorporated the maintenance parts portion of our business and PC Parts, Inc. was born. Thus began our primary focus on our customer's maintenance needs and the specialty practice of refurbishing, rebuilding, reverse-engineering and manufacturing of computer and printer parts. PC Parts, Inc. quickly established itself regionally as an integral IT maintenance parts provider. Originally specializing in just a few manufacturers of printer parts such as IBM and Lexmark, the company began to source and refurbish not only IBM & Lexmark, but essentially all Original Equipment Manufacturers (OEM) of IT service parts.
In 1998 PC Parts, Inc., under the direction of George H. Crist, Ph.D., began and continues to sell laterally to other distributors, directly to IT service providers, IT OEMs, and via the Internet to the retail customer.
Latest From the News

Recent headlines and news articles featuring PC Parts

Open Interview Immediate Hiring!
(Depot Repair Technician)
Thursday December 10th from 5PM to 7PM at our Lewisberry Location (629A Lowther Rd, Lewisberry PA 17339)

View Job Posting »

PC Parts, Inc. Winner of Governors Impact Award for Community Impact
PC Parts, Inc. is very proud to announce that they have been awarded the Governors Impact Award for Community Impact. PC Parts was chosen to participate among over 250,000 statewide organizations and was selected as the champion of the South Central PA region.

View Press Release »

PC Parts, Inc. Launches iFix2Go
PC Parts, Inc. is proud to announce its newest endeavor iFix2Go (www.ifix2go.com ) has landed a spot on the front page of the Central Penn Business Journal. iFix2Go is a retail oriented iProduct (iPhone, iPad, and iPod) repair organization located in 'high foot traffic' areas like shopping centers and malls. iFix2Go also offers the above in a B to B, re-branded, depot service, and iPad insurance offering (iFix2Go Guard) available for the IT 3rd Party Service Provider/ Value Added Reseller community to market to its customers. The below article focuses on our very first location, a kiosk at the Park City Center Mall:

View for article »

PC Parts, Inc. named on Inc. 500/5000 List for third year in a row...